Hush is ideal for aiding in softening sound and reducing reverberations in commercial, hospitality and residential spaces.
Hush is scientifically proven to significantly reduce reverberated noise creating an ideal and productive environment.
Retrofit any space where acoustics is an issue. Hush works double duty, providing sound dampening and illumination for your space.
AVAILABLE IN 12 COLORS AND 3 SIZES: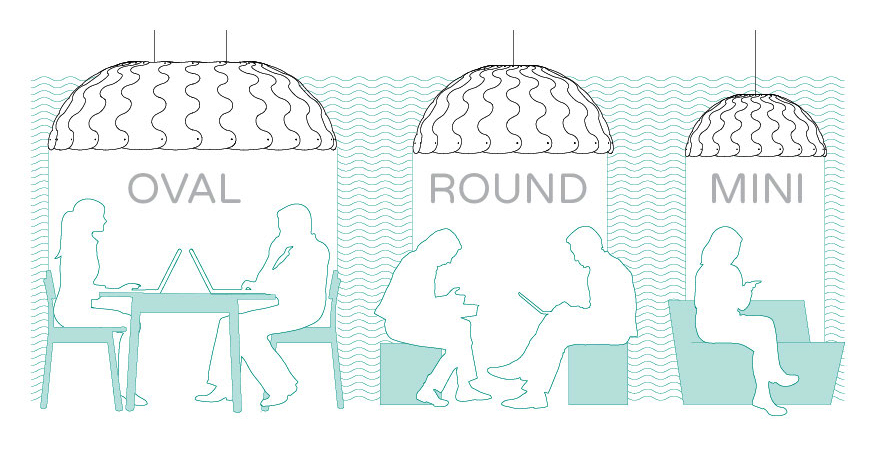 FEATURES:
Acoustic paneling alternative that also illuminates space.
Two lamping options: integrated LEDs or E26 bulbs.
Can ship as a kitset or assembled.
Made from 100% Polyester Fibers with no chemical binders (including 65% post-consumer recycled material).
Join our mailing list to receive email updates on new products announcements, special promotions, events and more.