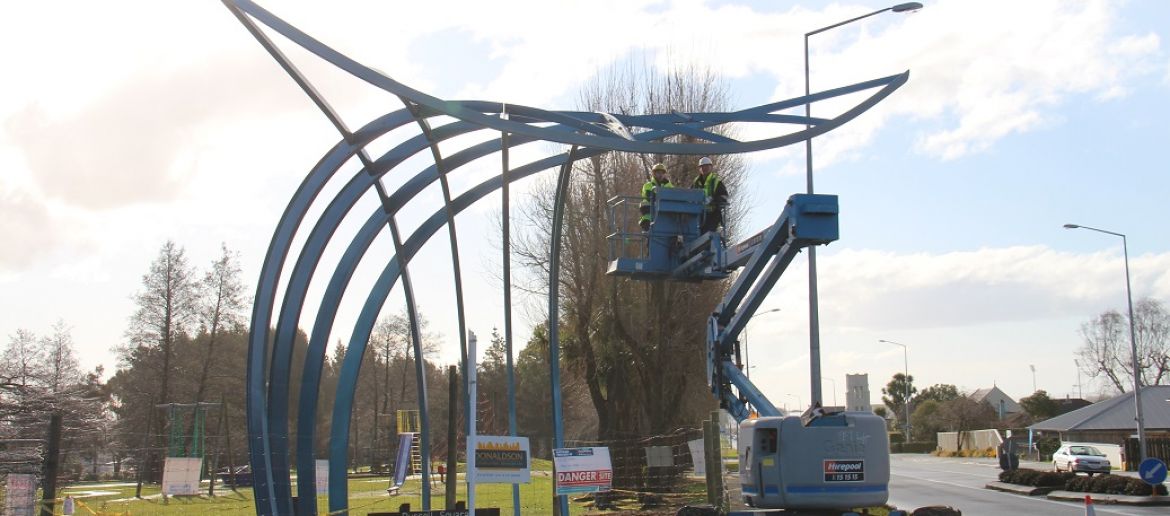 Photograph: Andrei Robertson (via icc.govt.nz)
The David Trubridge Studio was the winner of a national competition in New Zealand commissioned by South Alive, a local community group dedicated to urban rejuvenation in South Invercargill. It was funded by retired Southland businessman, Cliff Broad, who has family links to South Invercargill.
Trubridge describes his winning entry as 'a rich connection to the land and sea and flourishing co-existence of cultures. The geometric patterning of nature provides the blueprint for strength and growth and the tail flick of a great whale propels a forward momentum.'
Click here for more information!