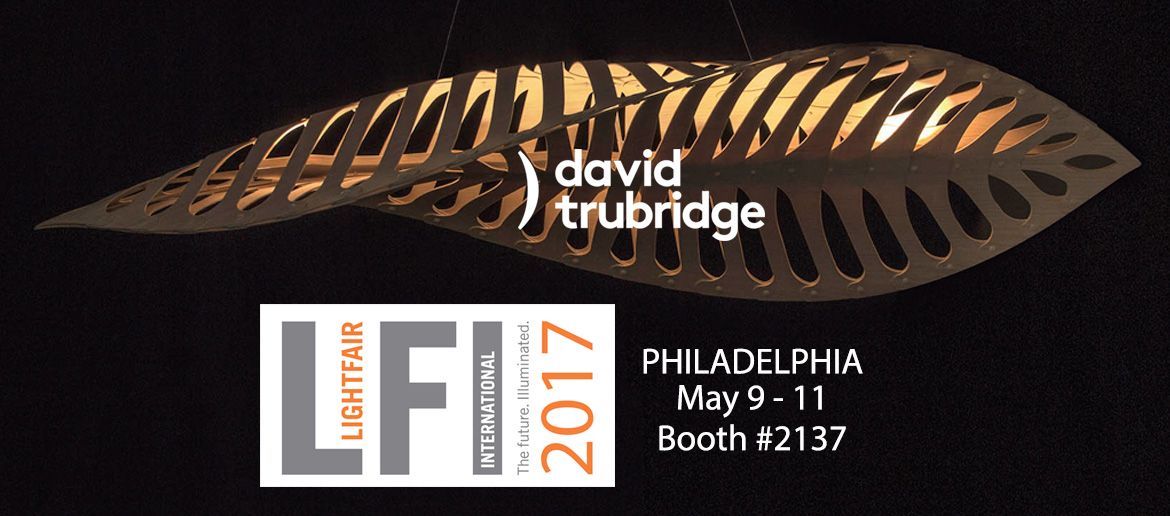 Please join us at LIGHTFAIR in Philadelphia.  This is the first time wakaNINE will be exhibiting at LIGHTFAIR, North America's largest annual architectural and commercial trade lighting show.  wakaNINE will be showing David Trubridge's new work, Navicula, HUSH and DRUM series along with some of his classics.

David Trubridge
May 9 -11
Booth #2137
Please let us know if you're going to LIGHTFAIR by clicking here.
Also happening in Philadelphia at the same time as LIGHTFAIR…..
The Philadelphia Museum of Art is presenting "Channeling Nature by Design", an exhibition that explores how designers have incorporated inspiration from the natural world into their work.  David Trubridge and his light fixture Navicula were selected to be included in this exhibit.   Two main events in the same city!  Make sure to take a break and check out this exhibition.

We are looking forward to partaking in cheesesteaks and yuengling while in the city of brotherly love. We hope you join us!