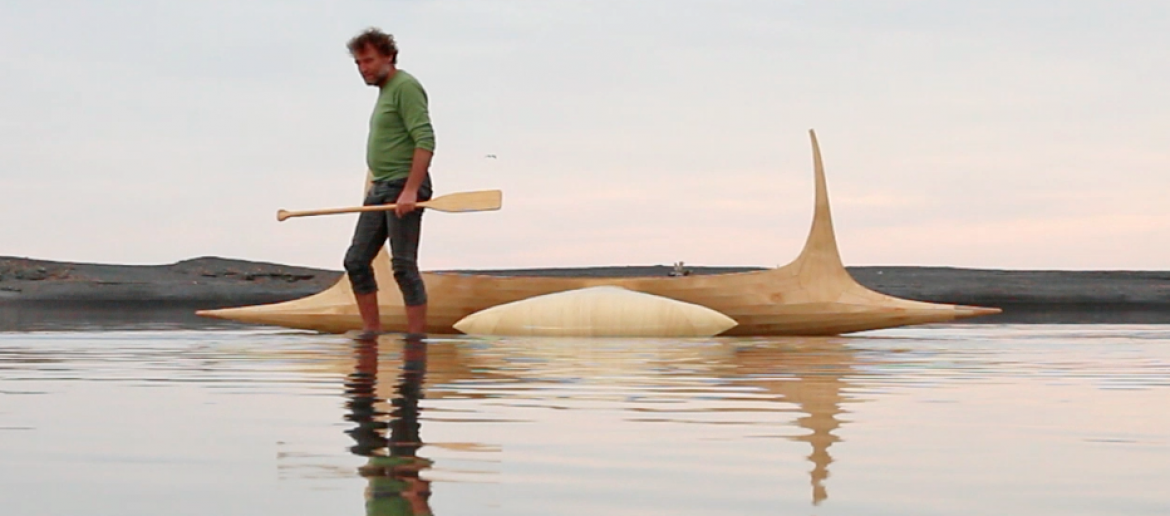 Beauty Matters – The Boat Project, Part I
David has been working on a special (and semi-secret) project for a few years.
Manifesto
The consumer world requires more and more goods; its success is only measured in quantity: GDP and growth. Quality lasts too long, physically and in emotional attachment. The design industry fuels consumption by generating constantly renewed, artificial need.
Beauty Matters is a deliberate subversion of consumer orthodoxy. Beauty matters because we love it and so we keep it.
We love it because it nourishes us. It makes us feel good—it makes us beautiful. The planet loves beauty because beauty is less likely to be thrown into land fill.
The Projects


Going beyond his well-known lighting designs, David found the perfect application of these principles in small boats and stand up paddle "SUP" boards.
Read his first installment "The Boat Project" in this series here.
David will be making a SUP board at the World Wood Day event at the Long Beach Convention Center, CA from March 21–25, 2017. He will also give the Beauty Matters talk one evening.